IONIZED AIR RINSERS
Rinsing applications utilize a stream of air or water, depending on your needs, to clean your container by removing unwanted particles. By inverting your container with our timing screw twist technology, your container is positively controlled and presented at the rinser nozzle precisely.
After the air or water rinse is completed, timing screws are used again to revert your container right side up and present them back to your conveyor to continue their journey on your production line.
This solution can be integrated into your existing line and is wash-down friendly.
Increase Efficiency and Reliability
In certain industries, containers need to be prepped for filling through rinsing to various degrees of sanitation standards. This leaves rinsers with the important job of ensuring that containers are properly cleaned before being filled while not delaying production. When rinsing equipment is working optimally, you line can move containers quickly through the rinsing process increasing your profitability.

Morrison Container Handling Solutions rinsers are an investment that begin paying off the moment the machine starts sending containers down the line. Automated rinsing systems can be integrated to fit your line and your needs. Our rinsers get the job done to your specifications without the need for manual labor or slowing down your downstream filling processes.
Product Spotlight
Ionized Air Rinser
Learn more about our standard ionized air rinser that we provide to all industries. This product runs up to 60 containers per minute with 230V or 480V models available.
Featuring our 180 degree twisting technology, this system uses a mix of mechanical design and electrical components to perform the air rinse by inverting containers and setting them back onto your conveyor.
Engineered to Order Solutions
Morrison designs innovative solutions unique to your production needs. Below is just a small sample of the custom air rinsers we've designed over the years to accommodate specific line conditions.
Glass Bottle Air Rinser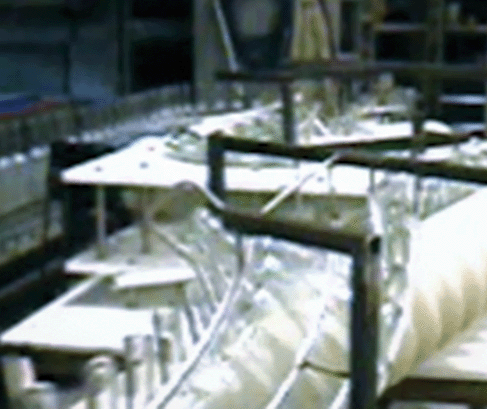 Solution: Our customer needed a way to efficiently invert glass wine bottles for an air rinsing application with out damage or breaking the containers. Learn more and watch this solution in action.
Plastic Container Air Rinser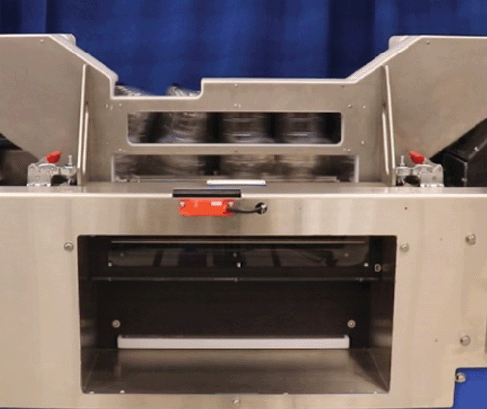 Solution: This system takes a lane of empty cheese containers and inverts them over an ionized air rinser. After being air rinsed, the now clean containers are reverted back so they can be filled with cheese. Watch this solution in action.
Submit an Inquiry
We work hard to solve every container handling project. Contact us today for container handling solutions that fit your needs.
Receive a Free Quote for a Rinser Application and Learn More